Cases we Handle
Customized Legal Support
Ready to get started?
Call us at (844) 472-9683 for your free initial consultation.
Who we are
Your Dedicated Legal Team
At Paynter Law, we provide individuals, businesses, and consumers with customized legal support. Our clients are our top priority, and we'll walk with you every step of the way. We offer a free case review, and we handle most cases on a contingency fee basis which means you don't owe costs or attorney fees until we win your case.
We handle a variety of legal matters including personal injury, intellectual property disputes, commercial litigation, antitrust, class actions, consumer protection, auto accidents, wrongful death, insurance disputes, and more. We also accept referrals and work with other attorneys as co-counsel or local counsel.
When you hire Paynter Law, you're not hiring one attorney – you're hiring an entire legal team dedicated to providing you with personal legal service customized to fit the facts of your case. Contact us today to learn more or get started.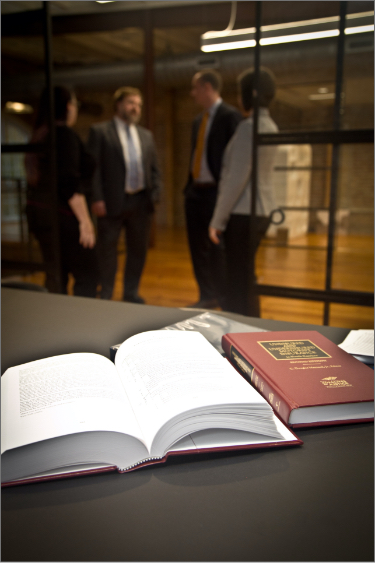 Results that Matter
When you're selecting an attorney, you need a firm with a proven track record and results that indicate success. At Paynter Law, we have helped over 5,000 people earn back what they deserve and have achieved over $500 million in verdicts and settlements.
Combined years of experience
75+
Verdicts and settlements
$500m+
Our values
Fighting for You. Every Step of the Way.

Personalized Services
At Paynter Law, we know that every case is unique. That's why we tailor our legal services to fit the facts of your case.
Dedication to Excellence
Our legal team is dedicated to providing you with top-notch legal representation, and we'll be with you every step of the way.
Passion for Justice
We have achieved over $500 million in verdicts and settlements to-date. We fight for our clients, and we'll help you earn back what you deserve.
Working with us
What to Expect
01
Talk to Us
We provide a free case review and will talk with you about your legal rights and options so you can decide how to move forward.
02
Create a Plan
If you decide to hire us, we'll work with you to create a customized legal plan tailored to fit your needs and the facts of your case.
03
Peace of Mind
You can have peace of mind knowing that you have an entire legal team on your side dedicated to helping you earn back what you deserve.
Now Accepting
We are accepting cases related to Lithium-ion Battery Injuries.
When a lithium-ion battery catches fire or explodes, the resulting injuries can be catastrophic and may include burns, fractures, or even death. Consumers have reported injuries from exploding lithium-ion batteries in devices such as vape pens (or e-cigarettes), laptops, cell phones, head lamps, flashlights, and more. Contact the lithium-ion battery legal team at Paynter Law today for a free consultation.
Everyone in the office we dealt with were professionals. They were able to answer our questions, made us feel they had our best interest as their goal, and kept us informed as to the status of our case. We would definitely recommend Paynter Law Firm to anyone who is in need of legal advice or representation.
– Don & Peggy
Articles
Recent News & Blogs